it's not me…yet. our friends mike and suze are having a girl! now, mike has been set on naming the baby genghis. his reasoning is quite interesting and humorous. however, now that they know the baby is a girl, genghis simply won't work. i was happy that suze is in the clear, but joe assured me that he and mike came up with a backup: gengha. yes. you heard me correctly. *shakes head* poor suze. 🙂 i have this feeling, though, that mike will not get his choice for the baby's name. hehe. check out their pregnancy blog here. it's very entertaining.
so, congrats mike and suze! i've only met them once, but i can already tell they're going to be terrific parents.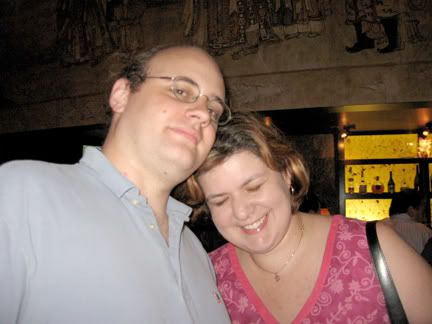 Hi! I'm a wife to a wonderful husband, mom to a beautiful and active (to put it lightly) kiddo, and fur-mom to 3 crazy cats. I'm a former journalist. I quit my full time job two years ago. Now, I am a freelance writer and a virtual assistant for several bloggers!