joe and i have had a very busy day today. we've been doing a lot of this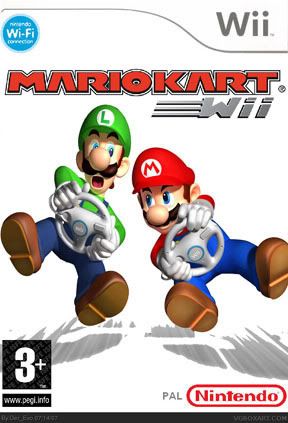 and this
on this
today, we *finally* bought a wii. we thought they would be much more easy to find now that the console has been out for a while, but only one store in town had the wii in stock, and they only had three left. when we left the store, they were down to one remaining console.
first, we battled it out in mario kart and, after three circuits of not placing, i won first place on the final circuit. yay! that sure made up for the numerous 12th place finishes. 🙂
now, i'm determined to master guitar hero. i haven't played it since new year's eve, and i forgot how hard it can be! i'm getting better though. i've been playing "hit me with your best shot" because i *love* pat benetar, and my goal is to be able to make it through the song without getting booed off stage before the day is over. haha. wish me luck!
Hi! I'm a wife to a wonderful husband, mom to a beautiful and active (to put it lightly) kiddo, and fur-mom to 3 crazy cats. I'm a former journalist. I quit my full time job two years ago. Now, I am a freelance writer and a virtual assistant for several bloggers!