my plan was to have official news to share by now, but apparantly that won't be happening.
we put an offer on a house yesterday, and thanks to all the lovely red tape, it's taking much longer than i think it should. then again, i know nothing about the real estate business.
our realtor just received the counteroffer this afternoon, and will be working on our counter tonight. i think we're getting a good deal. we had a lengthy list of conditions, most of which were approved. now we're haggling over closing costs (but i think we have a way to work around it), the length of time to get an inspector in to check it out (we can work with the number of days they wanted) and the closing date, which they want to move up 10 days. i think we can work with all of it and, considering we're getting a brand new house out of it, i think we're getting a good deal. at least i hope we are.
onto the house. it's a one-story, brick ranch with three bedrooms and one bathroom on a cul-de-sac. the entire house has been redone, such as new carpeting and flooring, we will be getting brand new appliances, the cabinetry and counters in the kitchen were redone, and we get to decide whether we want a sliding door or french doors leading out to the deck. my vote is for french doors. i think they look nicer.
one of the perks is that the seller is planting shrubs for us on the left side of the house. that will make it look much nicer. on the right side, under the living room window, i want to plant flowers.
here are some pictures:
the front of the house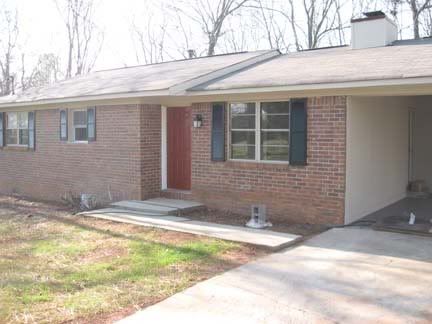 the living room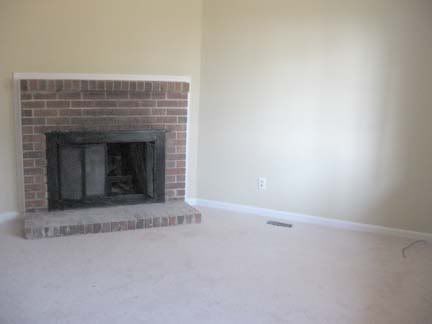 the kitchen
the eating area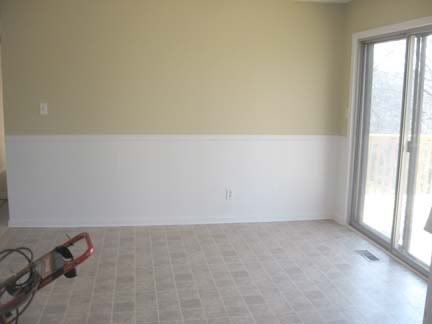 two of the bedrooms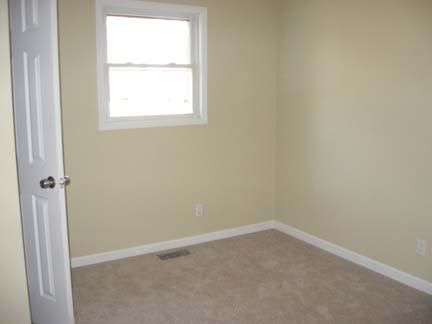 and the deck
Hi! I'm a wife to a wonderful husband, mom to a beautiful and active (to put it lightly) kiddo, and fur-mom to 3 crazy cats. I'm a former journalist. I quit my full time job two years ago. Now, I am a freelance writer and a virtual assistant for several bloggers!