here are a couple of pictures to show how my boys are spending their morning. surprise surprise, huh? they love the sun, and they love sleeping, and sleeping *in* the sun is just like heaven to them. lazy bums. hehe.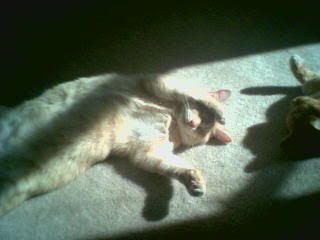 i think this one is so cute with julius' paw over his face. awwww.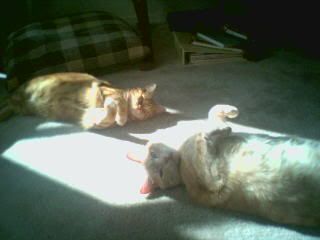 Hi! I'm a wife to a wonderful husband, mom to a beautiful and active (to put it lightly) kiddo, and fur-mom to 3 crazy cats. I'm a former journalist. I quit my full time job two years ago. Now, I am a freelance writer and a virtual assistant for several bloggers!