dizzy's reign of terror
"no, dizzy," "stop, dizzy," and "dizzy, don't" have become my new favorite phrases.
joe's cat simply can't come over without tearing the house apart! take his last visit. he tore a hole in the shower curtain liner. notice the bite marks he used to mark his terrority.

he chewed up the blinds in my bedroom.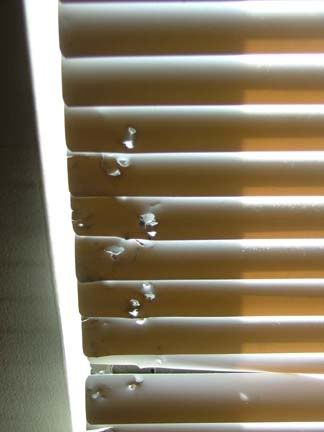 and this time he ate the rose joe got me the day before, and then knocked the vase over and soaked my bed. i spent last night blowdrying the mattress. sigh.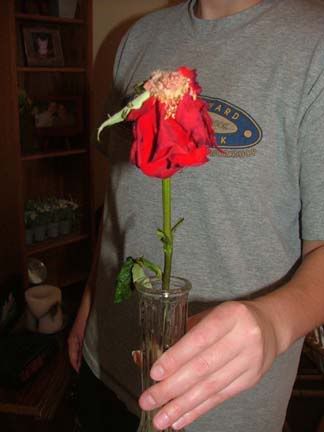 i'm scared to see what will happen the next time he comes up.
Hi! I'm a wife to a wonderful husband, mom to a beautiful and active (to put it lightly) kiddo, and fur-mom to 3 crazy cats. I'm a former journalist. I quit my full time job two years ago. Now, I am a freelance writer and a virtual assistant for several bloggers!