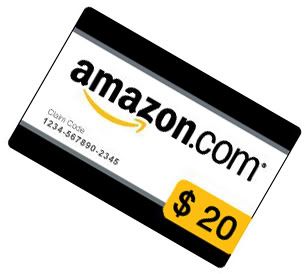 Today's Living Social deal is awesome — a $20 Amazon gift card for $10!! This is a great deal for those of you who, like me, do a lot of shopping at Amazon.com. I've been getting Lucy's boxed diapers there, and I've been doing a lot of gift shopping there as well. The deal is only on for about 20 more hours, so make sure you take advantage of it!
Restrictions: Only one gift card per person, and gift card cannot be gifted.
Hi! I'm a wife to a wonderful husband, mom to a beautiful and active (to put it lightly) kiddo, and fur-mom to 3 crazy cats. I'm a former journalist. I quit my full time job two years ago. Now, I am a freelance writer and a virtual assistant for several bloggers!