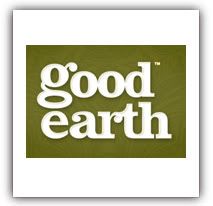 I'm always looking for new meals to try for dinners, so when the opportunity to try out a Good Earth dinner kit came up, I jumped at the chance.
Since I'm a vegetarian, my husband tried out the Mediterranean Chicken with angel hair pasta meal. Here's what he had to say:
The key to a good boxed meal is complex tastes made from a simple recipe. The Mediterranean Chicken with angel hair pasta was perfect in this respect. It's easy and quick to make despite having to cook the chicken and pasta separately. The box's easy instructions suggest when to start the chicken so it is ready when the pasta is cooked.

The herbs and spices create a bold taste that isn't often found in this type of meal. And it is a meal. There is plenty of food here, and the flavors and textures are definitely much better than other boxed meals.
Let me tell you, I was amazed by how much food there was!
Besides Mediterranean Chicken with angel hair pasta, there are several other varieties to choose from: Spicy Citrus Glazed Shrimp with angel hair pasta, Herb Crusted Chicken with mushroom risotto and Tuscan Chicken with penne pasta.
What you win:
A Good Earth dinner kit
Two sets of bamboo flatware
Two bamboo dishes
A bamboo utility board
A 100% recyclable grocery tote
How to enter:
1. Leave a comment telling me which meal you would want to try.
2. The giveaway ends at midnight EST on Monday, June 28.
3. The winner will be notified by email and will have 24 hours to respond.
Extra entries:
1. Write a blog post about this giveaway and link back to it — 5 entries
2. Tweet about this giveaway (this can be done twice a day) — Win a Good Earth gift pack from @cadifi http://tinyurl.com/37stbu8 (please leave either your twitter ID or the url of your tweet in your comment) — 1 entry per tweet
3. Vote for me at Top Mommy Blogs and Top Baby Blogs. You can vote for each once a day. — up to 2 entries a day. You can also vote by clicking the buttons on my side bar.
Pleave one comment per entry, i.e., five comments for a blog post, one comment per vote. Remember to come back every day and enter to increase your chance of winning!
This giveaway is sponsored by Good Earth and MyBlogSpark. I was given a gift pack to review.