yesterday, joe's sister gave me a cd of pictures she took at my wedding shower, bachelorette party and wedding. some are the same as those my photographer took, but some aren't. i love these pictures.
i love the last one, and so does joe. it's so much fun seeing the pictures other people took. we've gotten so many pictures from people — ed, edsel, julisa and rachel. it's pretty cool!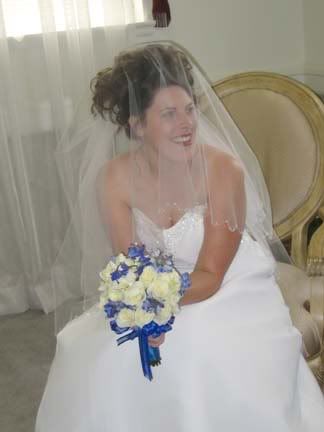 Hi! I'm a wife to a wonderful husband, mom to a beautiful and active (to put it lightly) kiddo, and fur-mom to 3 crazy cats. I'm a former journalist. I quit my full time job two years ago. Now, I am a freelance writer and a virtual assistant for several bloggers!