last night, joe and i went to the bartow county fair.
it was fun, and i lot of fun people watching at the redneck mecca. the ferris wheel operator was sporting quite the mullet and jamming away to creedence clearwater revival.
we rode the ali baba, a ride that swings you side to side and around in a circle. i was not fun on the ride. i'm scared to death of heights and, since i almost fell out of a roller coaster when i was little, i'm still scared of falling off a ride. hehe.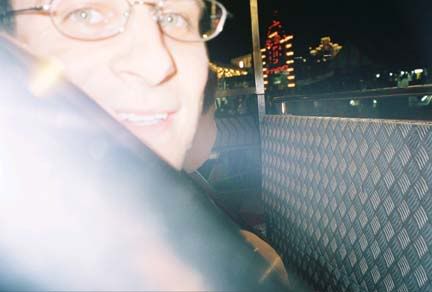 we played a racing game where your monkey moves depending on which hole you roll your ball in, and i won a green frog the first time, and we lost the second time. it was still fun, and all the losers got mardi gras beads. woo hoo.
we ended our night with the ferris wheel. our lovely and attractive operator only filled four cars per ride. it was pretty stupid. there's a line of people and most of the cars were empty. *shrugs shoulders* oh well.
here's my hottie on the ferris wheel.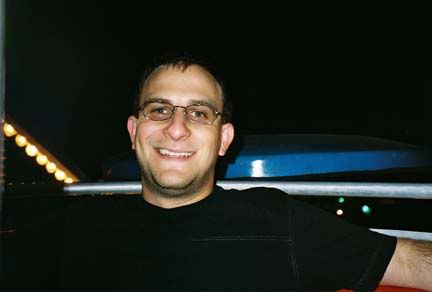 and a not so cute me.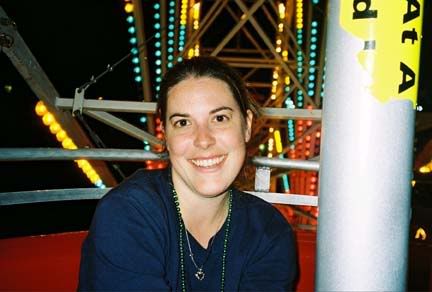 mmm…i just love the fair!
Hi! I'm a wife to a wonderful husband, mom to a beautiful and active (to put it lightly) kiddo, and fur-mom to 3 crazy cats. I'm a former journalist. I quit my full time job two years ago. Now, I am a freelance writer and a virtual assistant for several bloggers!