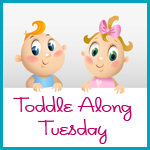 I am linking up with
Growing Up Geeky
today.
We are just about done with getting Lucy's Christmas gifts (and birthday gifts for that matter since her birthday is in a few weeks). I don't think she really understands what a Christmas list at this point, but I can definitely tell you that she will be PSYCHED when she opens all her presents.
Her big gift is going to be a new table and chair set since the one we got her last year wasn't that great and the cats have already torn through the plastic table top. We decided on the Mammut table and chairs from Ikea. We just need to find a weekend now when we can get down there. This also is the only gift she's getting for either Christmas or her birthday that we are paying full price for. Hooray for Swagbucks, Pampers points, etc!
We got this grocery cart for her with our Pampers points, and I know she will be THRILLED with this. Every time we go to Target, Kmart or Wal-Mart, she picks out the shopping cart and tells us she NEEDS it. I cannot wait to see her face when she opens this.
I found the Baby Alive Changing Time Baby on clearance at kohls.com for $9, not bad considering it retails for $34.99! Lucy has been obsessed with baby dolls ever since meeting her new cousin, Baby Asa, so she will love the fact that she can feed and change this doll.
I also found this Disney Tiana Royal Boutique play set on clearance at Target for $6. Lucy was with us at the time and picked it out, so hopefully she will really like it when she opens it!
And, last but not least, I snagged this 15-piece train set from 1 Sale A Day for $5!! I also grabbed two for my parents to give each of my nephews, and apparently the trains were a HUGE hit. I can't wait to see if that will be true for Lucy as well. I'm sure it will, though, since she loves trains so much.
Lucy is going to have a great Christmas. And, luckily, I don't have too much longer to wait to see her excitement!
Hi! I'm a wife to a wonderful husband, mom to a beautiful and active (to put it lightly) kiddo, and fur-mom to 3 crazy cats. I'm a former journalist. I quit my full time job two years ago. Now, I am a freelance writer and a virtual assistant for several bloggers!