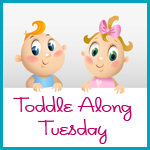 Secrets. We all have them. Today, it's time to be real and confess some of them. So…here we go!
I don't shower every day. Sometimes I go a couple of days without. If my hair's not oily, it's all good!
I let my daughter watch TV. Sometimes a lot of TV. Let the judgment begin.
I hardly ever wear makeup yet I can't stop buying it. One of these days I'll get my act together.
If I'm at home, I'm in sweats or pajamas. The only exception is if we have company over. And, I'm proud to say, Lucy is becoming the same way.
I only breastfed for a couple of weeks. I didn't enjoy it, and I'm not embarrassed to say it. And, no, feeding my daughter formula does NOT make me a bad mom.
Sometimes, Joe and I have "snacky" foods for dinner — frozen pretzels, chips and salsa, stove-top popcorn, etc.
I love Christmas trees but I hate decorating them. I particularly hate putting on the lights.
I never decorate my house for the seasons; Christmas is the only exception.
Before last year, I hadn't been to the dentist since high school. Yeah. Good news – my teeth weren't too bad!
Sometimes I feel like a bad mom because I want to veg out and just watch TV.
OK, everyone. Now, it's YOUR turn! I know you have secrets, too. Spill!
Hi! I'm a wife to a wonderful husband, mom to a beautiful and active (to put it lightly) kiddo, and fur-mom to 3 crazy cats. I'm a former journalist. I quit my full time job two years ago. Now, I am a freelance writer and a virtual assistant for several bloggers!