today has been such a nice day. i missed church because i overslept this morning and was still half-asleep when i finally rolled out of bed, partly because of my early wake-up yesterday morning and partly because i was up every few hours last night. sigh. i don't remember the last time i slept through the night, and the constant waking up is really starting to affect me.
i spent the morning playing around on blogger, and then we packed up our new picnic basket and headed to the park. we were going to go to the georgia state dog championships, but ended up lounging on our blanket and reading.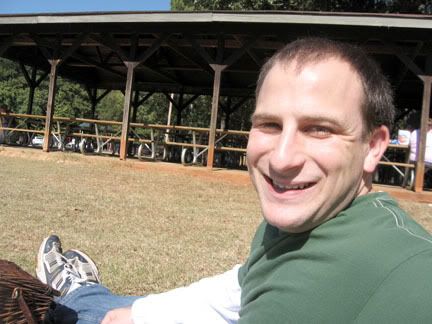 after the park, we just drove around for a while and talked, and then headed home where i played around with my blog some more while joe and julius napped on the futon.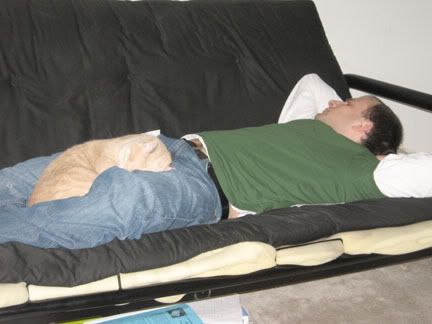 i just made some hot chocolate for us, and tonight our plans are to build a fire, order in chinese and watch horror movies. 🙂