well, aj is more than likely having surgery tomorrow. i asked the receptionist how much it will cost, and she said it depends on how much of his intestines they have to cut open to get out the 30 inches of ribbon. i love hearing the reactions of people to this. the other receptionists said, "30 inches of ribbon???" and a lady waiting in the lobby with her dog laughed.
i know how completely absurd it sounds. and yes, my cat is an idiot. heh. but he just needed some fiber. 🙂
here are some pictures i took of aj today while we waited at the vet.
he didn't want to get out of the cage at first.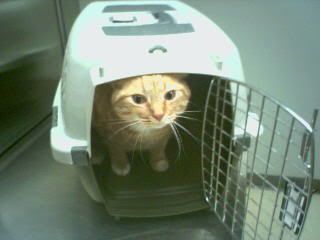 we finally were able to coax him out.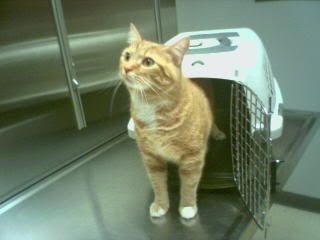 and he wasn't too happy after his x-ray (we could hear him crying all the way down the hall).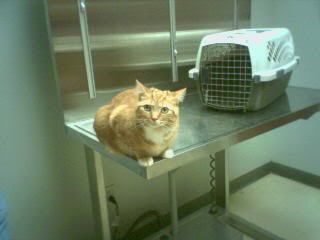 hopefully all will go well tomorrow!