whenever i buy dress shoes they feel fine at the store. but when i'm out in them, they hurt bad. really bad. i couldn't even wear my shoes at joe's sister's wedding. i ended up ditching them after the ceremony.
i don't want to be in pain on my wedding day. this is why i'm thinking of wearing flip flops. i'm not thinking your every day flip flop, but a dressier, cuter one. i found a couple that i like.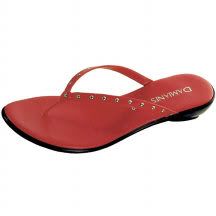 i like this one. i just wish i could have found the picture in white.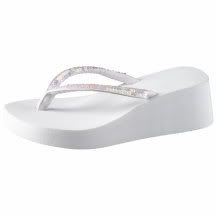 i like the wedge on this one. it might mean less hemming for the alterations.
so what do you guys think? help me decide!