i finally got to do some scrapbooking. i've been working on holiday presents for the last couple of months, so i haven't had a chance to do anything for myself. i really had fun with these pages. they're simple, but i like them. i didn't want them to be too busy. i still have several more pages to do. i got some really cool paper, and hobby lobby is having a *huge* sale on scrapbooking items, so i'm really excited.
this is a two-page spread i did. it's the first one i've done, and i really like it. i'm still deciding whether or not to put text on the second page though.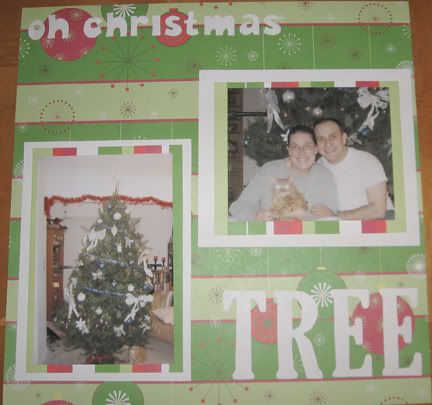 i did this one on the dinner of honor we went to on dec. 3. it's a huge event joe's school hosts every year, and was a lot of fun.