i am so ready for this week to be over. i pushed myself hard today and got my 30 minutes of cardio in. it was hard this morning, because my knees were really hurting. i hope i did the right thing. otherwise, i'll be feeling the repercussions tomorrow. i'm just really not in the mood for a flareup right now.
my next goal is to get my 8 glasses of water in every day. it's so hard for me because i alway prefer something with taste. 🙂 but, i know it's important, so i'm going to try.
on a brighter note, i found the bedding i want for our bedroom. i really want to brighten it up somehow but stay away from pink for joe's sake. i found a couple duvet covers that we both like at pottery barn.
this one is our favorite. i love the bright yellow. it's so cheerful!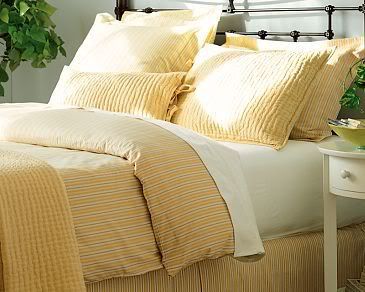 i like the broader stripes on this one, and it also comes in yellow.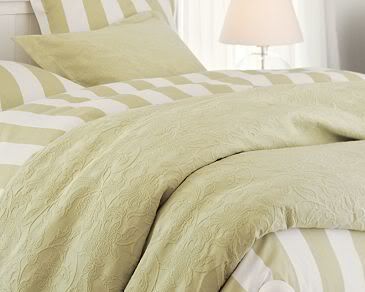 which one do you guys like?